March 2019
View an ARCHIVE of past issues here
• A Note From Susie

• Featured Article: Adjust Your Sails to the Future, by Susie Briscoe

• The Susie Zone: My interview with Dr. Bob Choat and Sofie Nubani plus the bonus article 3 Tips to Help You Make Better Decisions


• What Others Are Saying: S.H., London

• Quote of The Week: H. Jackson Brown, Jr.

Hello Susie,

March already! The third month of the year with the 4th approaching rapidly… I simply cannot believe how swiftly the days are passing.

I was interviewed in February by Dr. Bob Choat and his lovely co-host, Sofie Nubani (more about that in The SusieZone.)


Daffodils, tulips, and hyacinths making a beautifully welcome splash of spring colour.

This month's featured article, Adjust Your Sails to the Future, will help you to shift your focus from things that are not working for you to that which would serve you better.

In The Susie Zone, in addition to my previously-mentioned interview, I'm including a bonus article, 3 Tips to Help You Make Better Decisions. (I remind you here that one of your best decisions is to get your breakthrough session with me and discover what plans you could be implementing this year!)

I always endeavor to give you value, and that you consider this an online magazine – your personal ezine - which is equal to one of your favourite monthly "glossies" that you purchase from your local newsagent or newsstand, which is why I always try to make it as interesting and different for you to be able to dip in and out of.

Please feel free to introduce your friends to meet me here in our special shared space. Simply copy this URL - tiny.cc/NewsFromSusie - and paste it into an email to your friend(s) and invite them to join us!

For now, I would like to remind you that you have the opportunity of a free 30-minute breakthrough consultation with me to discuss where you are in your business and personal life, what problems you may be facing, and discover how I may help you. Schedule your appointment with me here.

My call to action - aside from scheduling a free session with me - is to take a look at my website and see which of the free resources would be the most help to you right now. (I recommend Social Media Planner! to help you with the this month.)

Click here to claim your copy of
Social Media Planner!

Once again, let me know your thoughts as I always enjoy hearing from you, and for now sit back - favourite hot (or cold) drink in hand - and settle down for a comfortable chat with a friend.


One last thing, don't forget to claim your Social Media Planner!


Loving hugs,

Adjust Your Sails to the Future

by Susie Briscoe
"When you can't change the direction of the wind, adjust your sails" is a quote from inspirational writer, H. Jackson Brown, Jr., and is one that has depth and meaning if there are things going on in your life that you can't control.

The only things you can change are those which you have control over.

Therefore, you need to find a way to get on with your life (adjust your sails) and look to the future rather than spending more time on what's not working.
If a sailor knows a storm is coming from a certain direction, he or she will adjust the sails and let the wind blow them in the opposite direction. Remaining on the same course might mean being caught up in a disaster that could sink the boat.
It's the same with your life. Continuing on a course where disaster is looming and... (Click here to access and read the full article.)


I was interviewed in February by Dr. Bob Choat and his lovely co-host, Sofie Nubani, in The Wisdom Café's 'Meet the Author' spot which was great fun for me.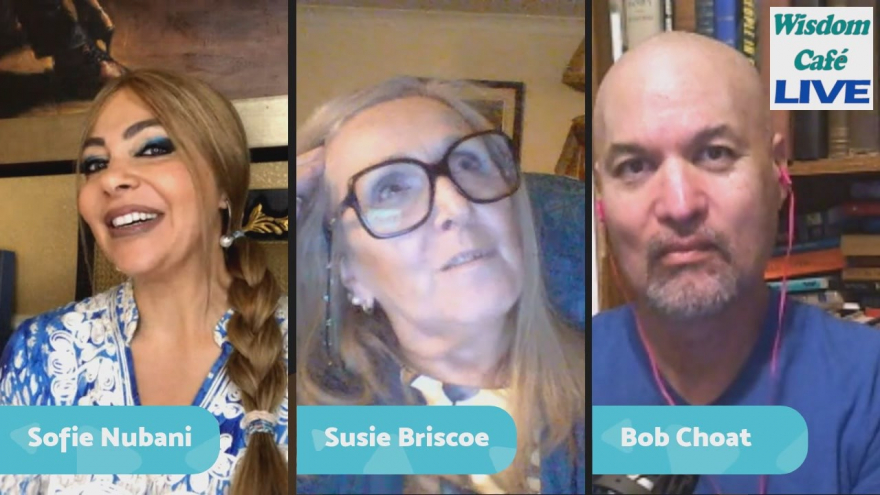 I was the 8th author that they have interviewed as this is still relatively new, and I felt very honoured; plus they were very kind and gentle with me. 😄

If you are interested in listening/watching, it went out on Facebook Live and I have it pinned to the top of my Facebook page. Or watch it directly by clicking here. We had lots of laughs!
---
Bonus Article! 3 Tips to Help You Make Better Decisions

by Susie Briscoe
Speed isn't everything. Sometimes we need to take our time and weigh all our options to make a good decision.

That is particularly important when the decision you're making has long-term or far-reaching consequences attached to it.

In today's article, I want to share with you my three favorite tips for making better decisions.
1. Write Down a Pros and Cons List
Whenever there's a tough or complicated decision to make, one of your first steps should be to write up a pros and cons list. You may feel like you have a good overview of everything involved, but there's nothing quite as clarifying as having it in front of you in black and white.
The process of making a list forces you to... (Click here to access and continue reading the article...)


| | |
| --- | --- |
| "My first impression of coaching was certainly a lasting one! In just half an hour, my outlook on my career had shifted 180 degrees. My despondency from so many disappointments had started to dissipate and I could feel excitement and enthusiasm creeping back in again. | |
I have actions to take which will set me moving forward on achieving my goals. Thank you so much for helping me to begin to find my old self again. I cannot wait for my next coaching session!"
~ S.H., London

"When you can't change the direction of the wind – adjust your sails."

~ H. Jackson Brown, Jr.

---

The more beady-eyed amongst you will notice that this is a quote from inspirational writer, H. Jackson Brown, Jr whom I quoted in my featured article.
Harriett Jackson Brown, Jr. is an American author best known for his inspirational book, Life's Little Instruction Book, which was a New York Times bestseller. Its sequel Life's Little Instruction Book: Volume 2 also made it to the same bestseller list in 1993.

Born: 1940, Middle Tennessee, United States
Parents: Jackson Brown, Sr.
Brown was born in 1940, in Middle Tennessee, where he still lives as of 2018. Before becoming a writer, he acted as a creative director of an advertising agency in Nashville. He graduated from Emory University in 1962 and was a member of Sigma Chi Fraternity. In 1991, he was honoured as a "Significant Sig," an award given by the organization to its notable members.
Brown first published A Father's Book of Wisdom, which was quickly followed by P.S. I Love You, a collection of sayings and observations from his father and mother. The latter contains a famous quote on travel which is often misquoted as having been said by Mark Twain. Both were very popular and led to Life's Little Instruction Book, which was originally written as a going-away present for his college-bound son, Adam. This book contained 511 reminders about "how to live a happy and rewarding life" and became a best-seller worldwide. It has logged more than two years on the New York Times best-seller list, including more than a year at the number one spot. Life's Little Instruction Book was the first book to ever occupy the number one spot on the New York Times best-seller list in both paperback and hardback formats simultaneously. Live and Learn and Pass It On followed and also became a New York Times best-seller. Live and Learn and Pass It On, was co-authored with his wife Rosemary C. Brown, who is herself an author with books like Rosemary Brown's Big Kitchen Instruction Book.
Brown's books have been translated into 35 languages. They have spawned calendars, posters, apparel items, daily journals, greeting cards, audiocassettes, screensavers and even fortune cookies.
(Source: Wikipedia)
---
Lest you feel I've short-changed you on this (as it was already included in the article), I'm giving you 3 more of his quotes this month:
"The best preparation for tomorrow is doing your best today."
"Love is when the other person's happiness is
more important than your own."
"Sometimes the heart sees what is invisible to the eye."
---
Please know that your privacy and data is very important to me and I have updated the privacy policy we already have in place to ensure we are in compliance with GDPR legislation. Click here to view my privacy policy.
---

Hello! I'm Susie Briscoe of Acer Coaching Associates, and I work with business professionals around the world to get clarity on their life purpose, to include a legacy mindset, and start thinking outside their usual parameters. Learn more here.

Legacy & Entrepreneurship Coach, Executive Coach, Money and Finance Coach

UKCLC; C&M International Accredited by Birmingham University, UK: Coach, Mentor, Supervisor
MBM Certified

Member: International Association of Business Coaching

Moving people from a life of
success to one of significance.

Susie Briscoe


Founding Chair & Chief Executive,




Acer Coaching Associates
---
Susie Briscoe has devoted over a decade of her professional life to achieving excellence in entrepreneurship. She now brings her years of hands-on experience to help struggling business owners break through their own blocks and overcome their personal gremlins to become the success that they know they are meant to be.
Susie has identified 'Leading Legacy' work as a major part of her passion. This is about filling the gap; working with people who still have an empty feeling inside themselves for whatever reason, and finding a way to give back to the world whilst recognising the importance of not wasting time as the clock continues to tick...
With her signature spirited style, 'can do' energy, and exceptional skills as a catalyst and educator, Susie is, without question, the go-to-girl for guidance on overcoming disadvantages and finding 'silver lining rainbow solutions' within any grey clouds. Since 2004, Susie regularly meets and speaks with clients from around the world to educate and inspire them to bring money and meaning into their business and personal life, showing how to overcome any individual hurdles along the way.

She has successful experience of working with all ages, from teenagers in their senior year at school or technical colleges approaching University and other life choices to those either retired or approaching retirement who recognise there is still music yet to be played within them.
---
"You want to explore your legacy, life purpose and make a difference. I help you, a busy professional, to gain clarity, think outside your usual parameters, and build a business with a real sense of meaning."

~ Susie Briscoe
---
Need A Speaker?
My calendar is available for online speaking engagements (tele-summits, webinars, and video summits) or as a guest on your radio show.
If you'd like more information about having me speak to your group, club, organization or meet-up, please get in touch with me through the contact information below.
Contact Susie via email

Click here to schedule a FREE 30-minute session.
---

Connect with Susie:

LinkedIn

Facebook

Twitter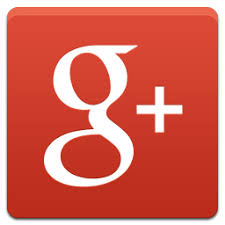 Google+


Pinterest

Noomii

Follow Acer Coaching Associates:

If you know someone who might appreciate receiving this newsletter,
please SHARE THE LINK BELOW with them,
and they can sign up for their own subscription. Thank you!
♦ ♦ ♦ ♦ ♦

http://AcerCoachingAssociates.com | Email Susie
© 2019 Susie Briscoe

♦ ♦ ♦ ♦ ♦
Disclosure: From time to time, we will include links in the emails that would include promotions for our own products or affiliate products that could generate income or commission for Acer Coaching Associates (our company). In the case of affiliate recommendations, most of the products are products that we have purchased, used, and recommend honestly. Regardless of compensation, we always give our honest opinions, findings, beliefs, and experiences of the product. These opinions are our own. Any claims, statistics, and quotes should be verified with the manufacturer or service provider. Be sure to do your own due diligence before making any purchases.