---

January 2019

Happy new year!
I am quite delighted to share with you January's book recommendations. I do hope you enjoy them!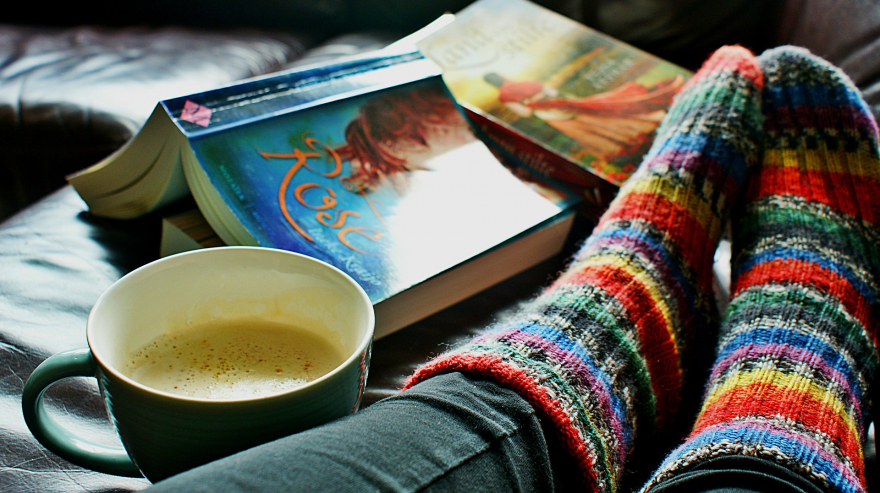 Loving hugs!!



This month, I offer you four book recommendations...
The Soul Guide to a Magical Life: How to Remove Your Blocks to Your Greatest Calling, by Dr. Pamela Moss
Spirituality in the 21st Century, by Frank P. Daversa
Together: Our Community Cookbook, by The Hubb Community Kitchen
Getting to Know YOU: Embrace Your Unique Blueprint to Make Decisions You Love and Trust - A Human Design Guidebook, by Karen Flaherty

Scroll down to read more!
---
The Soul Guide to a Magical Life: How to Remove Your Blocks to Your Greatest Calling, by Dr. Pamela Moss

Dr. Moss' new bestseller introduces a highly innovative three-stage method to eliminate limiting factors and create sustainable success in all areas of your life. She shares her unique Soul Alignment System that has helped people across the globe to start a transformational journey and find their "greatest calling."

Dr. Moss simplifies the process by dividing her unique message into four stages in the book, which gives the reader a comprehensive and easy-to-follow manual.

In the first stages, she assists you in recognizing your calling and who you really are.

Then developmental exercises and transformational tools are provided in the latter stages to help you follow your calling and change the world!

Spirituality in the 21st Century, by Frank P. Daversa

In his new bestseller, Frank Daversa not only offers a unique perspective on spirituality in the current world, but he also presents breakthrough concepts for finding a deeper meaning in life.

He utilizes spirituality as a tool to help you gain a more perceptive view of yourself and the world around you.

By entering a higher state of cognitive consciousness, you can elevate your daily life experiences and truly nurture your soul and body. In Spirituality in the 21st Century, spirituality is the key to clarity and you can get tangible resources to start a transformative journey.


After battling a serious illness in 1997, Daversa gained a wider perspective of the world around him and that initiated his quest for spirituality. Through his unique journey, he learned many valuable lessons that he has documented here.

Maintaining a straight-forward approach throughout the book, he shares his five unique principles for spiritual enlightenment. He deciphers spirituality in a way that it becomes applicable to modern lifestyles and the fast-paced world.

By divulging his personal experience with spirituality, he hopes to help you find oneness and growth in your own life.

Together: Our Community Cookbook, by The Hubb Community Kitchen

Well done to the UK's newest Royal Duchess, for getting to grips with the tragedy of Grenfell tower and spearheading this book to celebrate the recipes that the former residents of Grenfell would cook…

These recipes are from around the world and are divided into Breakfast, Snacks, Sharing Plates and Dips, Lunches and Dinners, Salads and Sides, Desserts, and Drinks.


Each recipe is introduced by a very brief little backstory from the person who contributed it.

The photographs are lovely, and, in my opinion, the book is very well put together. I cannot wait to try some of the flavour combinations. I bought this as a Christmas present for my daughter and I hope she'll like it!

Getting to Know YOU: Embrace Your Unique Blueprint to Make Decisions You Love and Trust - A Human Design Guidebook, by Karen Flaherty

When I read this book, I already had an understanding of Human Design for the past five years or so.

This book had a lightness to it that I hadn't originally felt when I first heard about Human Design.

The terms and jargon can feel heavy, but this had a light feel that allowed me to get back into it and smooth out some of the concepts I was confused about.

In the chapter on Health, it resonated so much because of my own chronic health issues and I felt the ease that she was talking about as I listened to the audio. At that moment, I felt like I came into one-ness with myself and it felt like "You're on the right track,!" It felt really good.

Whilst reading, it felt as if we were sitting in my living room sipping on a cinnamon latte chatting about life. This book has an easy flow. I look forward to sharing it with family and friends. :) Great insight!
Hello! I'm Susie Briscoe of Acer Coaching Associates, and I work with business professionals around the world to get clarity on their life purpose, to include a legacy mindset, and start thinking outside their usual parameters. Learn more here.

Legacy & Entrepreneurship Coach, Executive Coach, Money and Finance Coach

UKCLC; C&M International Accredited by Birmingham University, UK: Coach, Mentor, Supervisor; MBM Certified

Member: International Association of Business Coaching


Moving people from a life of
success to one of significance.

Susie Briscoe


Founding Chair &

Chief Executive,


Acer Coaching Associates
---
Susie Briscoe has devoted over a decade of her professional life to achieving excellence in entrepreneurship. She now brings her years of hands-on experience to help struggling business owners break through their own blocks and overcome their personal gremlins to become the success that they know they are meant to be.
Susie has identified 'Leading Legacy' work as a major part of her passion. This is about filling the gap; working with people who still have an empty feeling inside themselves for whatever reason, and finding a way to give back to the world whilst recognising the importance of not wasting time as the clock continues to tick...
With her signature spirited style, 'can do' energy, and exceptional skills as a catalyst and educator, Susie is, without question, the go-to-girl for guidance on overcoming disadvantages and finding 'silver lining rainbow solutions' within any grey clouds. Since 2004, Susie regularly meets and speaks with clients from around the world to educate and inspire them to bring money and meaning into their business and personal life, showing how to overcome any individual hurdles along the way.

She has successful experience of working with all ages, from teenagers in their senior year at school or technical colleges approaching University and other life choices to those either retired or approaching retirement who recognise there is still music yet to be played within them.
---
"You want to explore your legacy, life purpose and make a difference. I help you, a busy professional, to gain clarity, think outside your usual parameters, and build a business with a real sense of meaning."

~ Susie Briscoe
---
Need A Speaker?
My calendar is available for online speaking engagements (tele-summits, webinars, and video summits) or as a guest on your radio show.
If you'd like more information about having me speak to your group, club, organization or meet-up on any of the following topics, please get in touch with me through the contact information below.
Contact Susie via email

Connect with Susie:

LinkedIn

Facebook

Twitter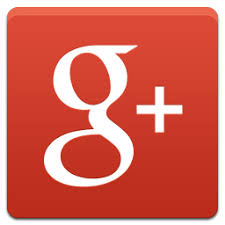 Google+


Pinterest

Noomii

Follow Acer Coaching Associates:

If you know someone who might appreciate receiving this newsletter,
please SHARE THE LINK BELOW with them,
and they can sign up for their own subscription. Thank you!
♦ ♦ ♦ ♦ ♦

http://AcerCoachingAssociates.com | Email Susie
© 2019 Susie Briscoe

♦ ♦ ♦ ♦ ♦
Disclosure: From time to time, we will include links in the emails that would include promotions for our own products or affiliate products that could generate income or commission for Acer Coaching Associates (our company). In the case of affiliate recommendations, most of the products are products that we have purchased, used, and recommend honestly. Regardless of compensation, we always give our honest opinions, findings, beliefs, and experiences of the product. These opinions are our own. Any claims, statistics, and quotes should be verified with the manufacturer or service provider.

Be sure to do your own due diligence before making any purchases.
---