October 2018
View an ARCHIVE of past issues here
• A Note From Susie

• Featured Article: Out of Bounds: How to Set Healthy Boundaries - Chapter 3: Developing Healthy Boundaries, by Susie Briscoe

• The Susie Zone: Quiz - How Well Do You Maintain Balance?


• What Others Are Saying: Gyða Guðjónsdóttir

• Quote of The Week: Maya Angelou


Striding into Autumn


Hello Susie,
What a month August was leading up to my book launch! Since then, it's been somewhat manic too; first we had all the preparation for the launch and then the day of the launch. Over the first weekend, it went to best seller status, and then on the Monday, it reached International #1 Best Seller!
I was walking around in a circle of bewilderment. Whilst I was writing it, it was personal to me, and now suddenly everyone out there had the opportunity of owning a copy – such a weird feeling.

If you recall, I was shy of putting it out there and my publisher was threatening all sorts - from a forceps delivery to finally the OR and a C-section.

I really was hesitant about letting it go, but now it's done and the second it was out of my control I did start to relax.

Things took on a momentum of their own culminating in my publisher sending me screen shots from around the world - Australia, US, Canada, New Zealand, and Europe - showing me how it was progressing up the charts to (finally) the #1 slot. Thank you so much to those of you who have supported me in this endeavour. The feedback from you has been wonderful and extremely gratifying.

However, that was then and this is now… I have the follow-up book to write now, so I hope that won't be as difficult to part with in the final stages! It's called Colour Your Legacy, The Coaches Handbook, and I think that is axiomatic.

This month, my featured article is the third in the Out of Bounds series. Here we look at Chapter Three: Developing Healthy Boundaries.

And, The SusieZone features something a little different this month - a fun quiz!

I always endeavor to give you value, and that you consider this an online magazine – your personal ezine - which is equal to one of your favourite monthly "glossies" that you purchase from your local newsagent or newsstand, which is why I always try to make it as interesting and different for you to be able to dip in and out of.


Please feel free to introduce your friends to meet me here in our special shared space. Simply copy this URL - tiny.cc/NewsFromSusie - and paste it into an email to your friend(s) and invite them to join us!

As we stride into Autumn, I would like to remind you that you have the opportunity of a free 30-minute consultation with me to discuss where you are in your business and personal life, what problems you may be facing, and discover how I may help you. Schedule your appointment with me here.

My call to action - aside from scheduling a free session with me - is (for those of you who have yet to buy or are still wondering about my book) to go over to Amazon and have a look there. Click here for Amazon.uk or click here for Amazon.com.


Once again, let me know your thoughts as I always enjoy hearing from you, and, for now, sit back - favourite hot (or cold) drink in hand - and settle down for a comfortable chat with a friend.


Loving hugs,

Out of Bounds: How to Set Healthy Boundaries - Chapter 3, Developing Healthy Boundaries

by Susie Briscoe
Setting healthy boundaries in your life can often be fraught with difficulties because you're dealing with so many different personalities – those of your co-workers, family members, spouses, and friends.

All of these people have different expectations of you and some may cross healthy boundaries.

If you haven't set certain boundaries for yourself, stress, bad feelings, breakup of a relationship, and anger may occur when you change.

It's important that you know how to set boundaries for yourself and which are most important to you, but it's also important to know how to deal with the reactions of others to the boundaries you've set.
You have rights that need to be respected – to be able to say "No" when you want to and to expect courtesy from others. It's your right to let the phone go to voicemail, ignore email for awhile, or not answer a question if you don't want to.
Think about your... (Click here to access and read the full article.)


"Before working with Susie, I had too many things going on and didn't know where to start with an idea I wanted to execute. I had some time available each day that I could have used, but wasn't moving my idea forward, which left me feeling lazy, frustrated, and unmotivated.

I saw a little image on Facebook with 2 trees - one tree had the '6 Figure Path' on top and the other had 'The Struggle Path' on top. Under the Struggle Path was 'always looking for free resources' and under the 6 Figure Path there was 'invest in coaching'.
This was a true 'a-ha' moment for me. If I wanted to get out of the struggle to find time to work on my idea, I needed to invest in a coach. Once I started working with Susie, I got so many things done. Making sure I did my 'homework' before the next coaching session, I always managed to find time to work on my idea and I'm 100% sure that I would not have come so far without coaching. When I came to Susie I kind of knew what I wanted to do, but I was not sure how I would do it and who was my customer. I now know who my customer is, what they are struggling with and I have a plan how to solve it.
I've drafted a website for my new business. I've drafted two courses; one small and one signature course. I've made a skeleton for my first book that will be directly related to the courses. I've been writing almost daily for the past 3 months, many of the things I'm writing will go in the book, others will be a newsletter and some will be just for me.
My vision for the next few months is planned out and clear. This will keep me focused and on track."
~ Gyða Guðjónsdóttir
Entrepreneur – Iceland

"Some folks think that you have to be very educated to be eloquent, extremely blessed and talented to be eloquent. There's nothing more eloquent than a parent saying to a child, 'I love you.' That is pure eloquence."


~ Dr. Maya Angelou

---

Dr. Maya Angelou was an American poet, singer, memoirist, author, actress, civil rights leader, and mentor to Oprah Winfrey.

She published seven autobiographies, three books of essays, several books of poetry, and was credited with a list of plays, movies, and television shows spanning over 50 years.
Born: 4 April 1928, St. Louis, Missouri, United States
Died: 28 May 2014, Winston-Salem, North Carolina, United States
Movies and TV shows: Madea's Family Reunion, Roots, and more
Spouse: Paul du Feu (m. 1974–1983), Enistasious Tosh Angelos (m. 1951–1954)

(Source: Wikipedia with additional insights from SJB)

---
Please know that your privacy and data is very important to me and I have updated the privacy policy we already have in place to ensure we are in compliance with GDPR legislation. Click here to view my privacy policy.
---

Hello! I'm Susie Briscoe of Acer Coaching Associates, and I work with business professionals around the world to get clarity on their life purpose, to include a legacy mindset, and start thinking outside their usual parameters. Learn more here.

Legacy & Entrepreneurship Coach, Executive Coach, Money and Finance Coach

UKCLC; C&M International Accredited by Birmingham University, UK: Coach, Mentor, Supervisor
MBM Certified

Member: International Association of Business Coaching


Moving people from a life of
success to one of significance.

Susie Briscoe


Founding Chair &

Chief Executive,


Acer Coaching Associates
---
Susie Briscoe has devoted over a decade of her professional life to achieving excellence in entrepreneurship. She now brings her years of hands-on experience to help struggling business owners break through their own blocks and overcome their personal gremlins to become the success that they know they are meant to be.
Susie has identified 'Leading Legacy' work as a major part of her passion. This is about filling the gap; working with people who still have an empty feeling inside themselves for whatever reason, and finding a way to give back to the world whilst recognising the importance of not wasting time as the clock continues to tick...
With her signature spirited style, 'can do' energy, and exceptional skills as a catalyst and educator, Susie is, without question, the go-to-girl for guidance on overcoming disadvantages and finding 'silver lining rainbow solutions' within any grey clouds. Since 2004, Susie regularly meets and speaks with clients from around the world to educate and inspire them to bring money and meaning into their business and personal life, showing how to overcome any individual hurdles along the way.

She has successful experience of working with all ages, from teenagers in their senior year at school or technical colleges approaching University and other life choices to those either retired or approaching retirement who recognise there is still music yet to be played within them.
---
"You want to explore your legacy, life purpose and make a difference. I help you, a busy professional, to gain clarity, think outside your usual parameters, and build a business with a real sense of meaning."

~ Susie Briscoe
---
Need A Speaker?
My calendar is available for online speaking engagements (tele-summits, webinars, and video summits) or as a guest on your radio show.
If you'd like more information about having me speak to your group, club, organization or meet-up, please get in touch with me through the contact information below.
Contact Susie via email

Click here to schedule a FREE 30-minute session.
---

Connect with Susie:

LinkedIn

Facebook

Twitter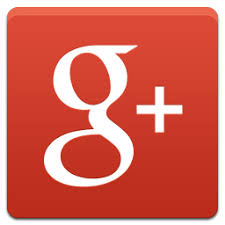 Google+


Pinterest

Noomii

Follow Acer Coaching Associates:

If you know someone who might appreciate receiving this newsletter,
please SHARE THE LINK BELOW with them,
and they can sign up for their own subscription. Thank you!
♦ ♦ ♦ ♦ ♦

http://AcerCoachingAssociates.com | Email Susie
© 2018 Susie Briscoe

♦ ♦ ♦ ♦ ♦
Disclosure: From time to time, we will include links in the emails that would include promotions for our own products or affiliate products that could generate income or commission for Acer Coaching Associates (our company). In the case of affiliate recommendations, most of the products are products that we have purchased, used, and recommend honestly. Regardless of compensation, we always give our honest opinions, findings, beliefs, and experiences of the product. These opinions are our own. Any claims, statistics, and quotes should be verified with the manufacturer or service provider.

Be sure to do your own due diligence before making any purchases.