"Before working with Susie, I had too many things going on and didn't know where to start with an idea I wanted to execute. I had some time available each day that I could have used, but wasn't moving my idea forward, which left me feeling lazy, frustrated and unmotivated. I saw a little image on Facebook with 2 trees - one tree had the '6 Figure Path' on top and the other had 'The Struggle Path' on top. Under the Struggle Path was 'always looking for free resources' and under the 6 Figure Path there was 'invest in coaching'.
This was a true 'a-ha' moment for me. If I wanted to get out of the struggle to find time to work on my idea, I needed to invest in a coach. Once I started working with Susie, I got so many things done. Making sure I did my 'homework' before the next coaching session, I always managed to find time to work on my idea and I'm 100% sure that I would not have come so far without coaching. When I came to Susie I kind of knew what I wanted to do, but I was not sure how I would do it and who was my customer. I now know who my customer is, what they are struggling with and I have a plan how to solve it.
I've drafted a website for my new business. I've drafted two courses; one small and one signature course. I've made a skeleton for my first book that will be directly related to the courses. I've been writing almost daily for the past 3 months, many of the things I'm writing will go in the book, others will be a newsletter and some will be just for me.
My vision for the next few months is planned out and clear. This will keep me focused and on track."
~ Gyða Guðjónsdóttir
Entrepreneur - Iceland
---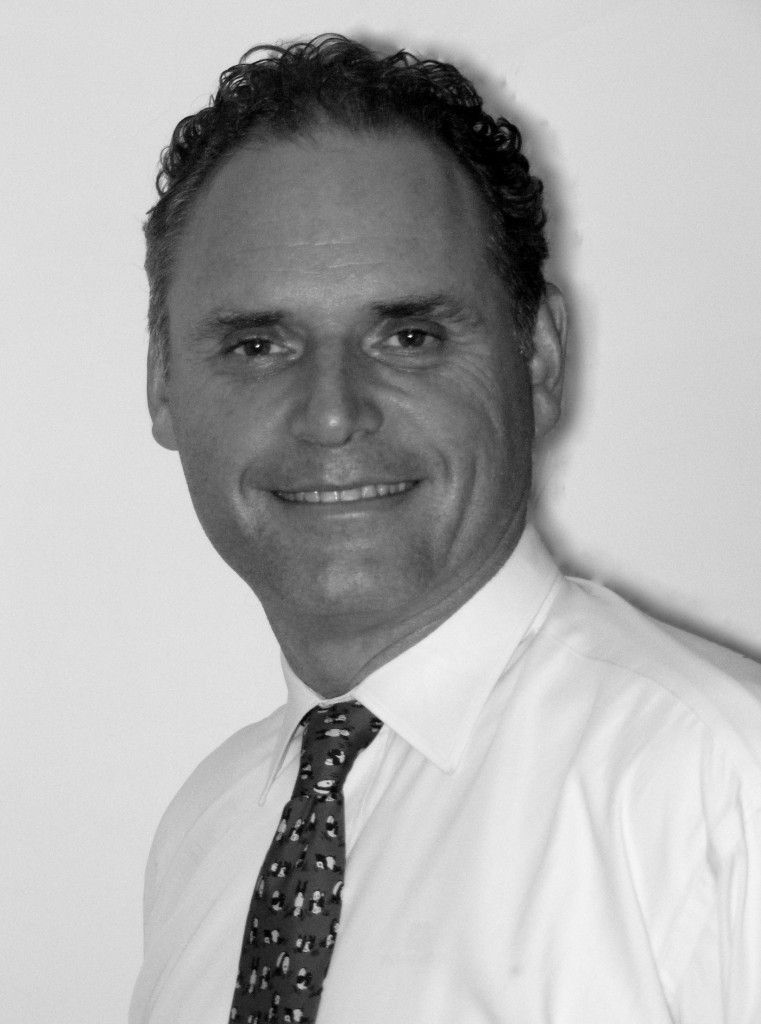 "Susie is an optimist and lover of life. There is no 'impossible' in her vocabulary and this attitude is both infectious and inspirational. She will broaden your thinking and most importantly, you will have great fun working with her."

~ Sir James McLeod Bt
Certified Master Coach - Shanghai
---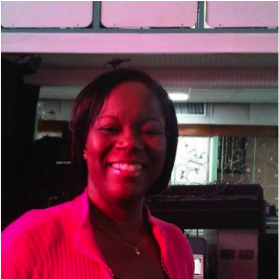 "Susie, it has been a pleasure to connect and work with you over the last few weeks. I was not sure what to expect when I decided to participate in the program however I am very pleased that I did. In my opinion this is purely because of whom you are and the knowledge and skills you brought to the program.
Your ability to manage each session with precision and freely sharing your experience and knowledge allowed me to see past where I was. I honestly have to say that you literally pulled me out of an emotional hole. I was stuck. I was especially impressed when you quickly offered up solutions and alternatives so that I can move forward.
Your expert guidance has given me new insights into my own self, abilities and the many possibilities that await my exploration.
Thank you for caring and for the wonderful support you gave."

~ Vernie Wilson
Solopreneur - Trinidad & Tobago
---
"I have been working with Susie for 6 months now (and am continuing to do so), because of several great aspects she has.

Where shall I begin...? First of all she captures everything at lightning speed :-), so I don't miss a word of our conversation. This gives me the luxury to have a real-time written missive...

Second, she has the great ability to put herself in the position of her client (me) and hence actively contributes to the conversion. Therefore, when we communicate, we do so on the same wavelength. I have the comfort to talk to a person who understands what I'm talking about. Going back and forth, brainstorming, we are creating the product that is already there.

Last but by no means least; I'm talking to a person who has a great history of herself as well as a great level of awareness to become what she has become.

She understands and lives by the greatest lesson of life:
'Let go, Let GOD!'"

~ Tony DeAngelo
Entrepreneur - Belgium
---
"Susie has a passion for people and for 'making a difference' by offering a supportive environment for Clients. Through the years has made a significant impact on the lives of people around the world. She is a strategic and lateral thinker, with proven organisational and interpersonal skills with excellent leadership, team and management experience."

~ GAC
London
---
"Susie's suggestions have helped me clarify my vision and expand what I thought was possible. Her gentle insistence on making sure to incorporate charitable giving into my business has changed my thought processes in a positive way."
~ Taryn Gerhardt
Founder/President Go Get it Gal/Go Get it Media Media
On-line marketing coach • Bike tour leader • Corporate Trainer
---

"Susie is energy and life. She is one of the most genuine and special people I have met. She is exceptional at what she does and probably, knowing her, in everything she does. It is a great pleasure to have known and worked with her."
~ Zacchary Falconer-Barfield
A Gentleman, Author & Entrepreneur
---
"On my search for a top class coach and mentor, I have often felt like a prospector looking for gold or oil – many dry wells and false digs – until I met Susie. This was pay dirt, the big cahoona, the ultimate treasure. What we are searching for can often be found inside ourselves and that is exactly what Susie does. Susie, in a remarkably friendly manner, is able to get right to the core of any issue and help unlock the potential we have inside ourselves. She does this though active listening, probing questions and manages to cajole the underlying motivation that spurs us into action to truly take the right steps that we need to take on our journey of growth. If you are serious about coaching and want someone who is a cut above the rest, give Susie a call today, you'll never look back I promise you. If you need to verify the voracity of these statements, contact me on peter@3r.ie and I will back everything up and help you make the right decision."
~ Peter Lawless
Founder and Director of http://www.3r.ie and http://v2020.ie
Speaker, Author and Trainer – Motivating Teams and Individuals
---
"Working with Susie was an amazing experience. I was struggling to move forward on a work-related project for which I had no enthusiasm Her skillful coaching enabled me to see my situation differently and find the motivation and confidence I needed to tackle the job. Most importantly she made me realise that when I set my mind to something I can achieve it and that, for me, aiming high and giving my best are things that can't be compromised. Being coached by her also taught me much about what good coaching is about, especially how a coach can challenge a client to look beneath the surface, acknowledge what is there and use this insight to make real changes or take fresh action. As a mentor, too, she has been superb. Her outstanding support, guidance and commitment have helped me to take my coaching to a higher level. She has been a fantastic role model, giving so much of herself, and her time, so generously and effectively. Her friendliness, professionalism, warmth, humour and energy have impressed and inspired me again and again. Thank you Susie. I so much appreciate all you have given me."
~ Dr. Geraldine Byrne
Principal Lecturer School of Nursing, Midwifery and Social Work, University of Hertfordshire (UH)
---
"I have worked with Susie for the past 16 years in her capacity as an exceptional and dedicated volunteer for Action Medical Research. For many, many years Susie has spearheaded events and ideas for this charity that have gained us hundreds of thousands of pounds, which ultimately has funded our excellent research and made a significant difference to the lives of people in the UK. I have found Susie to be an inspiring leader, a great team player, a lively and fun character and always open to get involved in any way she can help! She is an asset to our organisation, and we do cherish and value all the time and support she has given us over the years, especially when she is so busy!"
~ Sarah Stevenson
Partnership Development Manager at Action Medical Research
---

"Susie has been a real inspiration to me. She has a real knack of making me feel better/and has helped me take positive action."
~ Jonathan Cullum
Distributor at Kleeneze representative
---

"Susie is an inspirational coach and mentor, and I have really enjoyed working with her. She has a genuine passion for helping her clients and helping them get to where they want to be. Susie has an expert knowledge of marketing and social media and is extremely creative in her approach, helping her clients to think outside of the box. I would thoroughly recommend her skills and services for anyone who wants to thrive in business and develop themselves personally, to work at their best. Thank you so much, Susie :) I look forward to working with you again in the future."
~Debbie Mulford-Joy
Sky Blue River
---
"Susie and I took our foundation training in coaching together. Susie is primarily an inspiring and energising person who truley captures the essence and vitality of coaching today. Working with Susie will guarantee you are at the cutting edge with an emphasis on consistent, continual development. She brings a vast amount of professional and life experience to her coaching relationships, shared with huge generosity and knowledge."
~Julia Braithwaite
VP Human Resources - Global Electronics
---

"I have known Susie for several years and would consider as both a colleague and good friend.
One rarely has the chance to meet a person that has a real and positive impact on your life, but Susie is such a person.
She has seemingly boundless energy and an infectious zest for everything she does. I have personally seem the way that this can make a difference.
Susie is consummate professional with a very strong business ethic and I would highly recommend her to anyone."
~Graham Curl
Service Transition Manager at Volkswagen Group UK Ltd
---

"Susie is a hugely experienced Coach. She is passionate about delivering on commitments to her people and her clients. She is an excellent visionary and i would work for her again anytime.Furthermore Susie has great people skills, she understands her people and her business, with a high attention to detail, and she is a great supporter of her "team". I have no trouble recommending her unreservedly. I would be very happy to work with her again."
~Nym Lotay
---

"If your goal is to build a sustainable business that is profitable, Susie Briscoe is the coach for you. Susie is a warm and caring business coach who will put you at ease while she pushes you to achieve excellence.

Her unique coaching approach and international emphasis will inspire you get out of your comfort zone. She makes being coached a fun and creative experience."
~Jerrilynn B. Thomas
Business Partner Matchmaker
---

"Susie coached me for six months last Summer and Autumn. She focuses on you as an individual and pays strong attention to your requirements and what you wish to gain from the lessons.

I found her help and assistance on clarifying my values to be one of the most beneficial periods in my life.

She has a wonderfully warm persona and even though I knew the sessions would be challenging - especially at the end of a long work day - it was always a pleasure to spend an hour with her."
~Paul Turk - ACMA CGMA PMP
Improving Corporate Profitability By Using Excel Models
---

"Susie is a fantastic lady, her professional approach with my supervision provides the essential support I require in my coaching practice - her ability to ensure that my professionalism and holistic approach to my work is constantly reviewed is an invaluable process.I would recommend Susie to any coach - she simply is fabulous!"
~Lisa Pierson
---

"Susie combines a no-nonsense pragmatic approach to coaching with a rare sensibility. This compelling combination enables her to cut right through to the place in individuals and organisations where sustainable changes and improvements can be made, to the delight and for the benefits of her clients."
~Gabrielle Blackman-Sheppard
---
"Susie is a well trained coach with an intuitive bend...she knows what to emphasize and what not to emphasize. She knows her craft well and acts as a guide to what you need to perform in an above average way."
~Glenn Stirling
Chiropractor