---

July 2019

I am delighted to share with you July's book recommendations. I hope you enjoy them!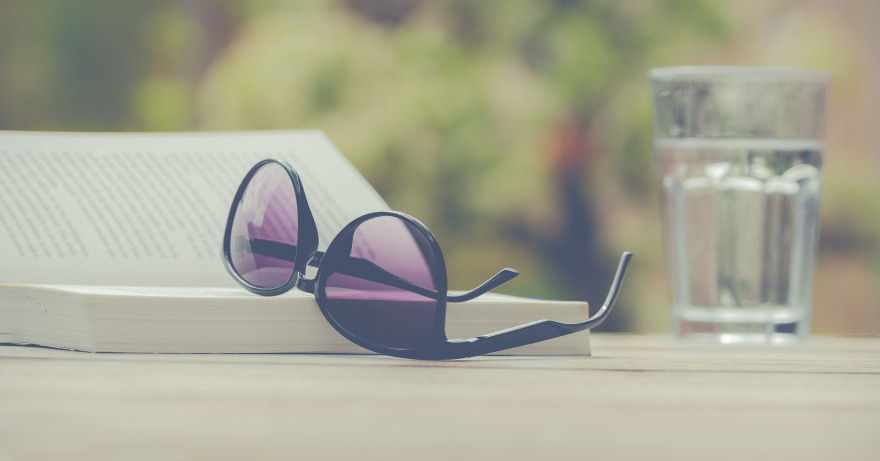 This month, I offer you two book recommendations...
Ancestral Intelligence: Constellation Insights from Beyond, by Gary Stuart

Answering Your Wake Up Call: How to Snap Back from an Unwanted Life Change and Thrive Again, by Ed Oakley, MS, CSP

Scroll down to read more!
---
Ancestral Intelligence: Constellation Insights from Beyond, by Gary Stuart

This book is a collection of deep, simple, and profound insights that emerged from the author's 20+ years of Family Constellation Facilitation.

"I've been blessed to decode these deeper truths from the "Knowing Field" energies and responses from participating attendees healing statements are a cathartic release of unspoken truths from our ancestry.

Life itself seems to hide truths for millennia. Often, repressing emotional responses to earthly dramas and traumas protected our ancestors, ensuring their survival. It worked as they survived and gave us the opportunity to thrive. This innate intelligence passed on by those who came before manifests in the gift of life that is you. You are the embodiment of a GIFT from the PAST in the PRESENT for the FUTURE."

The quotes from Gary Stuart in this book are designed to give you an insightful perspective and reveal hidden truths for new levels of healing and freedom in your life.

The older I become, the more aware I am of an intelligence that exists beyond the singular and it guides us all across the human journey. I'm currently fascinated by watching the History and Discovery Channels with particular reference to ancient insights and the possibility that we are being helped along our communal pathway by a force outside ourselves.

Note: This is the companion e-book to the keepsake A.I. Ancestral Intelligence Book and A.I. Guided Journal Workbook.

Click here to purchase this book in the U.K.

Click here to purchase this book in the U.S.

Answering Your Wake-Up Call: How to Snap Back from an Unwanted Life Change and Thrive Again, by Ed Oakley, MS, CSP

This is an eye-opening exposé of the real issues facing mid-life challenges you might be having.

It explains why so many approaches to personal development have limited success and what must be done to optimize your life in all three prosperities - wealth, health, and relationships.

Throughout his corporate and entrepreneurial careers, Ed's master skill has been to take complex challenges and see simpler, more effective solutions for breakthrough results. When he was stunned with not one, but three back-to-back mid-life crises – in finances, health and relationships, he emerged stronger than ever with many important lessons to help you on your own unique journey.

Answering Your Wake-Up Call equips you with the perspectives and strategies to thrive again after unprecedented challenges in your life. The book introduces you to the three vital factors necessary for optimum recovery and transformation. Oakley shares how you can become more conscious and receptive towards these three factors in order to maximize your potential.

This book provides the insights to help you unleash your true spirit and harness your productive energy for sustainable growth and progress. Other golden nuggets of wisdom shared in the book include Ed's own Daily DEVELOP System, new perspectives on optimizing wellness, and reversing Effective Biological Age.

Click here to purchase this book in the U.K.

Click here to purchase this book in the U.S.
Hello! I'm Susie Briscoe of Acer Coaching Associates, and I work with business professionals around the world to get clarity on their life purpose, to include a legacy mindset, and start thinking outside their usual parameters. Learn more here.

Legacy & Entrepreneurship Coach, Executive Coach, Money and Finance Coach

UKCLC; C&M International Accredited by Birmingham University, UK: Coach, Mentor, Supervisor; MBM Certified

Member: International Association of Business Coaching

Moving people from a life of
success to one of significance.

Susie Briscoe


Founding Chair & Chief Executive,




Acer Coaching Associates
---
Susie Briscoe has devoted over a decade of her professional life to achieving excellence in entrepreneurship. She now brings her years of hands-on experience to help struggling business owners break through their own blocks and overcome their personal gremlins to become the success that they know they are meant to be.
Susie has identified 'Leading Legacy' work as a major part of her passion. This is about filling the gap; working with people who still have an empty feeling inside themselves for whatever reason, and finding a way to give back to the world whilst recognising the importance of not wasting time as the clock continues to tick...
With her signature spirited style, 'can do' energy, and exceptional skills as a catalyst and educator, Susie is, without question, the go-to-girl for guidance on overcoming disadvantages and finding 'silver lining rainbow solutions' within any grey clouds. Since 2004, Susie regularly meets and speaks with clients from around the world to educate and inspire them to bring money and meaning into their business and personal life, showing how to overcome any individual hurdles along the way.

She has successful experience of working with all ages, from teenagers in their senior year at school or technical colleges approaching University and other life choices to those either retired or approaching retirement who recognise there is still music yet to be played within them.
---
"You want to explore your legacy, life purpose and make a difference. I help you, a busy professional, to gain clarity, think outside your usual parameters, and build a business with a real sense of meaning."

~ Susie Briscoe
---
Need A Speaker?
My calendar is available for online speaking engagements (tele-summits, webinars, and video summits) or as a guest on your radio show.
If you'd like more information about having me speak to your group, club, organization or meet-up on any of the following topics, please get in touch with me through the contact information below.
Contact Susie via email

Connect with Susie:

LinkedIn

Facebook

Twitter

Pinterest


Follow Acer Coaching Associates:

If you know someone who might appreciate receiving this newsletter,
please SHARE THE LINK BELOW with them,
and they can sign up for their own subscription. Thank you!
♦ ♦ ♦ ♦ ♦

http://AcerCoachingAssociates.com | Email Susie
© 2019 Susie Briscoe

♦ ♦ ♦ ♦ ♦
Disclosure: From time to time, we will include links in the emails that would include promotions for our own products or affiliate products that could generate income or commission for Acer Coaching Associates (our company). In the case of affiliate recommendations, most of the products are products that we have purchased, used, and recommend honestly. Regardless of compensation, we always give our honest opinions, findings, beliefs, and experiences of the product. These opinions are our own. Any claims, statistics, and quotes should be verified with the manufacturer or service provider. Be sure to do your own due diligence before making any purchases.
---