June 2018
View an ARCHIVE of past issues here
• A Note From Susie

• Featured Article: Out of Bounds: How to Set Healthy Boundaries - Introduction and Chapter 1: What Are Boundaries?, by Susie Briscoe

• The Susie Zone: Exploring Historic Palaces, Castles, Cathedrals, Churches, and Homes - The Banqueting House, Palace of Whitehall, London PLUS Book Reviews


• What Others Are Saying: Debbie Mulford-Joy

• Quote of The Week: Esther Hicks


The beautiful ceiling of the
Banqueting House, Whitehall
Painted by Sir Peter Rubens,
circa 1632-34


Hello Susie,
So good to be back on track with you, in this mid-year month of June – who can believe that we are now half way through 2018… I hope you are up to date with your goal strategies and any work projects you have undertaken this year.
If not, and you need some help around these challenges, you know how you can contact me, so please reach out to make sure that the next 6 months will see you sailing through to victory for another successful year!
This month, my featured article is the first in the series, Out of Bounds - How to Set Healthy Boundaries. Here, we look at the Introduction and Chapter One: What Are Boundaries? about ensuring your boundaries are maintained and preserved.

This will take us through the next four months or so, and then we will be working towards our plans to launch into an amazing 2019… and, yes... I can actually hear you shouting at me from there!

As a result of my computer problems in May, this month's SusieZone has two parts: Firstly, we explore The Banqueting House at the Palace of Whitehall. At one time, this old palace was the largest in Europe, although little known in today's world.

Secondly, I have decided to include a shortened version of our book review, which will be found under the article of interesting places around the UK which have a particular association for me.


For now, I would like to remind you that you have the opportunity of a free 30-minute consultation with me to discuss where you are in your life, what problems you may be facing, and to discover how I may help you. To that end, I invite you to contact me via Skype (use my Skype i.d.: susie.briscoe) or email me to schedule a time to get together.

I always hope that you consider this an online magazine – your personal ezine - which is equal to one of your favourite monthly "glossies" that you purchase from your local newsagent or newsstand. This is why I always try to make it as interesting and different for you to be able to dip in and out of.

Please feel free to introduce your friends to meet me here in our special shared space. Simply copy this URL - tiny.cc/NewsFromSusie - and paste it into an email to your friend(s) and invite them to join us!


Once again, let me know your thoughts as I always enjoy hearing from you, but for now sit back, favorite hot (or cold) drink in hand, and settle down for a comfortable chat with a friend.


Loving hugs,

P.S. I would also like to remind you that security of your privacy and data is very important to me and I have updated the privacy policy we already have in place to ensure we are in compliance with this new legislation. Click here to view my privacy policy.

Out of Bounds: How to Set Healthy Boundaries - Introduction and Chapter 1, What Are Boundaries?

by Susie Briscoe
Introduction

Are you often exhausted at the end of a day and can't figure out what happened to all the energy you started with at the beginning of the day? Perhaps you can't think of one thing you've accomplished for yourself.

You may feel that you're inside a prison which you've created for yourself because you let people disrespect you by sucking up your time and efforts without you having any say whatsoever.

Being unable to set effective personal boundaries can leave you overwhelmed and exhausted – both professionally and personally.
Your life may need revamping to include boundaries which you: a) set for yourself and b) are confident that you have the courage to carry out.
This guide, Out of Bounds: How to Set Healthy Boundaries is designed to help you over the hurdles of setting healthy boundaries for your life and providing tips to handle situations involving work, family, spouse and friends.
You'll learn what personal boundaries are and why they're so important to your future health and well-being. You'll also learn... (Click here to access and read the full article.)

In this issue's The Susie Zone, we have two parts.

As a result of my computer problems in May, I have decided to include a shortened version of our book review, which will be found after the main article.


I am delighted to continue my series - Exploring Historic Palaces, Castles, Cathedrals, Churches, and Homes.


The Banqueting House

This is #6 in my series, in which we explore places where I have personal experience. This time we will be going to the Banqueting House within the Palace of Whitehall.
When we traverse London today, it is hard to imagine it some 500 years ago being a much more countrified place in which to live (not as much as Kensington Palace, but that is for another time).
My connection with the Banqueting House is once again connected with a charity event I chaired on behalf of Action Medical Research. It took place quite a long time ago now, in 1991 and was geared around showcasing the "Royal College of Art Gala Preview," which we decided to hold in the Banqueting House of the Palace of Whitehall.
As I said, my responsibility was that of Chair, and my role included formulating the committee and liaising between the charity, Royal College of Art, and the committee itself.
This was mainly viewed as a showcase for both the charity and the RCA, structured to raise charity's profile, broaden base line of contacts, and enhance public relations image. In fact... (Click here to access and read the full article.)

This month, I offer you three book recommendations...
Radical Wholeness, by Philip Shepherd

"Find true wholeness of being. By attaining wholeness, you begin a transformative journey to become your best self, living in awe."

I was drawn to this book by the title, and the content does not disappoint. It is radical in its thinking and I love the quotes. The whole book draws you in right from the start and I feel Shepherd does his subject matter justice and appreciate him sharing his knowledge.

In Shepherd's new bestseller, he delves into finding true wholeness of being. Wholeness is a new, more enlightened way to experience the earth around us. By attaining wholeness, you can begin a transformative journey to becoming your best self and living every moment in awareness of the world around you. By adapting to a whole way of living, you can find a connection with nature and gain clarity for improved relationships and interactions.

Philip describes the modern way of living as 'whole-blind', something that he considers to be a disability. Radical Wholeness is a 'call to action'. By awakening to wholeness - by once again attuning to the wholeness in which you live - you can change your very way of being in the world. And nothing at this point in human history is more desperately needed.

Career Killers, Career Builders: The Book Every Millennial Should Read, by John M. Crossman

Career Killers/Career Builders is a must-read millennial business guide. Targeted at, but not limited, to young professionals, Crossman's book includes valuable advice that will help every professional who wants to excel by avoiding pitfalls.

There is an immense need for millennial business coaching on a national level, which is why he has been vocal about the topic and has dedicated many years of his life to it.

What I really appreciated was that Crossman included simple yet extremely helpful exercises as he guides the reader on how to best use them... It's a definite must read!

The Green Medicine Chest: Healthy Treasures for the Whole Family, by Judith Boice N.D. L.Ac.

I was immediately drawn to this book as I really embrace natural medicine, and have long been a proponent of the power of nature.

It's a joy to read through these healthy tips which will help you learn more about natural remedies and open your eyes to the powerhouse of medicinal tools that you potentially have growing in your own garden.

Dr. Boice's new bestseller is an all-inclusive guide for families to build optimal health by utilizing natural medicine. The methods shared are a culmination of cutting-edge modern medical science and ancient natural remedies.

She has used this approach throughout her career to help thousands of people with an array of health issues. She identifies natural remedies and provides insights on effectively utilizing these remedies.

The Green Medicine Chest recommends natural supplements and remedies for a plethora of household health issues including acne, colds, depression, diabetes, fatigue, food allergies, headaches, insomnia, low thyroid, menstrual cramps, prostatitis, and much more. While people normally spend large amounts of money on pharmaceutical drugs that carry with them potential side effects, Dr. Judith's methods help reduce costs while bringing significant results.

Susie is an inspirational coach and mentor, and I have really enjoyed working with her. She has a genuine passion for helping her clients and helping them get to where they want to be.


Susie has an expert knowledge of marketing and social media and is extremely creative in her approach, helping her clients to think outside of the box.
I would thoroughly recommend her skills and services for anyone who wants to thrive in business and develop themselves personally, to work at their best. Thank you so much, Susie :) I look forward to working with you again in the future.
~ Debbie Mulford-Joy (past client) - Sky Blue River


"You are the vibrational writer of the script of your life. And everyone else in the universe is playing the part that you have assigned to them."

~ Abraham-Hicks

---

Esther Hicks (née Weaver, born March 5, 1948) is an American inspirational speaker and author.
She has co-written nine books with her husband Jerry Hicks, presented numerous workshops on the law of attraction with Abraham-Hicks Publications and appeared in the original version of the 2006 film The Secret. The Hicks' books, including the series The Law of Attraction, are — according to Esther Hicks — "translated from a group of non-physical entities called Abraham." Hicks describes what she is doing as tapping into "infinite intelligence."
Biography
Esther Weaver was born in Coalville, Utah. In 1980 she married Jerry Hicks, then a successful Amway distributor. In his early life Jerry Hicks had been a circus acrobat for two years in Cuba, and then, beginning in 1948, had toured for 20 years as a musician, MC, and comedian. Esther has one daughter, Tracy, by her former marriage. Jerry Hicks died on 18 November 2011 from cancer.
Outline of Abraham–Hicks' teachings
According to Esther and Jerry Hicks, "Abraham" consists of a group of entities which are "interpreted" by Esther Hicks. Abraham have described themselves as "a group consciousness from the non-physical dimension." They have also said, "We are that which you are. You are the leading edge of that which we are. We are that which is at the heart of all religions." Abraham has said through Esther that, whenever one feels moments of great love, exhilaration, or pure joy, that is the energy of source and that is who Abraham is.
Esther herself calls Abraham "infinite intelligence", and, to Jerry, they are "the purest form of love I've ever experienced." Her teachings (known as "Abraham–Hicks teachings") are based on this experience. The basic tenets of the teachings include one that says that people create their own reality through their attention and focus.
Emotions are a person's guidance system that indicate how close or distant that person is to how their Source feels about a particular topic of focus. Life is meant to be fun and easy. The essence of Abraham–Hicks' teachings since 1986 has been presented as follows:
Individuals are physical extensions of the non-physical.

People are in their bodies because they chose to be.

The basis of life is freedom; the purpose of life is joy; the result of life is growth.

People are creators; they create with their thoughts and attention.

Whatever people can imagine clearly with emotion, by creating a perfect vibrational match, is theirs to be, or do, or have.

Individuals choose their creations as they choose their focus.

Emotions indicate what people are creating, either consciously or unconsciously.

The universe adores people; it knows their broadest intentions.

Individuals are invited to happily relax into their natural well-being and know that all is well.

Life is not meant to be a struggle, but a process of allowing.

People are creators of "thoughtways" on their unique "paths of joy."

Desirable physical manifestations such as money, relationships, and lifestyle success are by-products of focusing on joy.

Individuals may depart their body without illness or pain.

People cannot die; their lives are everlasting. Death of the physical body does not end the life of the individual.

The nature of the universe is life-affirming. It is infinite, creative and expanding.

All desire can be fulfilled.

Individuals are not only a part of the universe but are the very source of it.
A large part of Hicks' work centres around the law of attraction, a concept which William Walker Atkinson (1862–1932) wrote about in his book Thought Vibration or the Law of Attraction in the Thought World (1906)
(Source: Wikipedia with additional insights from SJB)



Hello! I'm Susie Briscoe of Acer Coaching Associates, and I work with business professionals around the world to get clarity on their life purpose, to include a legacy mindset, and start thinking outside their usual parameters. Learn more here.

Legacy & Entrepreneurship Coach, Executive Coach, Money and Finance Coach

UKCLC; C&M International Accredited by Birmingham University, UK: Coach, Mentor, Supervisor
MBM Certified

Member: International Association of Business Coaching


Moving people from a life of
success to one of significance.

Susie Briscoe


Founding Chair &

Chief Executive,


Acer Coaching Associates
---
Susie Briscoe has devoted over a decade of her professional life to achieving excellence in entrepreneurship. She now brings her years of hands-on experience to help struggling business owners break through their own blocks and overcome their personal gremlins to become the success that they know they are meant to be.
Susie has identified 'Leading Legacy' work as a major part of her passion. This is about filling the gap; working with people who still have an empty feeling inside themselves for whatever reason, and finding a way to give back to the world whilst recognising the importance of not wasting time as the clock continues to tick...
With her signature spirited style, 'can do' energy, and exceptional skills as a catalyst and educator, Susie is, without question, the go-to-girl for guidance on overcoming disadvantages and finding 'silver lining rainbow solutions' within any grey clouds. Since 2004, Susie regularly meets and speaks with clients from around the world to educate and inspire them to bring money and meaning into their business and personal life, showing how to overcome any individual hurdles along the way.

She has successful experience of working with all ages, from teenagers in their senior year at school or technical colleges approaching University and other life choices to those either retired or approaching retirement who recognise there is still music yet to be played within them.
---
"You want to explore your legacy, life purpose and make a difference. I help you, a busy professional, to gain clarity, think outside your usual parameters, and build a business with a real sense of meaning."

~ Susie Briscoe
---
Need A Speaker?
My calendar is available for online speaking engagements (tele-summits, webinars, and video summits) or as a guest on your radio show.
If you'd like more information about having me speak to your group, club, organization or meet-up on any of the following topics, please get in touch with me through the contact information below.
Contact Susie via email

Connect with Susie:

LinkedIn

Facebook

Twitter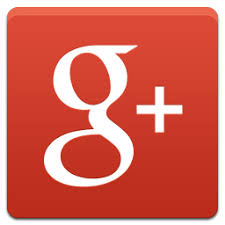 Google+


Pinterest

Noomii

Follow Acer Coaching Associates:

If you know someone who might appreciate receiving this newsletter,
please SHARE THE LINK BELOW with them,
and they can sign up for their own subscription. Thank you!
♦ ♦ ♦ ♦ ♦

http://AcerCoachingAssociates.com | Email Susie
© 2018 Susie Briscoe

♦ ♦ ♦ ♦ ♦
Disclosure: From time to time, we will include links in the emails that would include promotions for our own products or affiliate products that could generate income or commission for Acer Coaching Associates (our company). In the case of affiliate recommendations, most of the products are products that we have purchased, used, and recommend honestly. Regardless of compensation, we always give our honest opinions, findings, beliefs, and experiences of the product. These opinions are our own. Any claims, statistics, and quotes should be verified with the manufacturer or service provider.

Be sure to do your own due diligence before making any purchases.